Technology & Architect of Design
Find the right balance with the right integrator.
We help you find the right balance between home technology and architectural design. Come home to convenience, style and comfort.
Home Technologies
Whole Home WIFI
Smart Home Automation
Audio Video & Home Theater
Motorized Shades
Lighting Control
Climate Control
Home Security
Remote Protection
Cameras
Fire & Life Safety
Intercom & Video Door Entry
Intrusion Detection
Alarm Monitoring
Virtual Caretaker
Environmental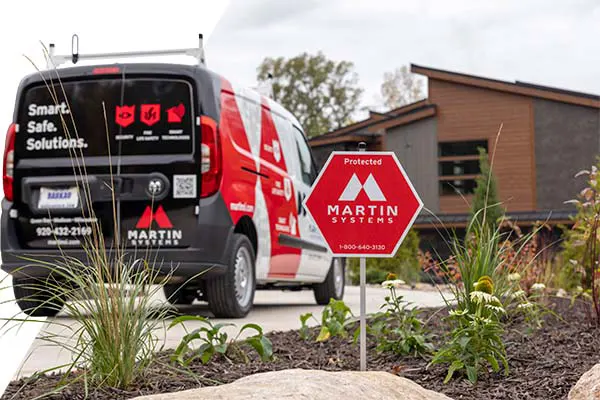 Home technologies designed for your lifestyle.
Integrated control and seamless connectivity of your home technologies and security are here. We brilliantly blend to fit your home and lifestyle. Stay informed of everything happening in and around your home. Home technologies, security and surveillance, should work seamlessly together for a safer, smarter, more comfortable, more convenient home living experience. Green Bay home security systems = SMART. SAFE. SOLUTIONS.
Welcome to your smarter home.
We spend 90% of our time indoors. You might as well make the most of it.
Stay in control of your domain with smart whole-home technology by Martin Systems. Your home should be as smart as you are, whether you're upgrading your existing home or building new. Sure, you can get many home automation pieces from the big box store, but our experts will design and integrate a complete whole-home experience that makes your home smarter based on your preferences.  Martin Systems is the #1 Control4 dealer in Wisconsin.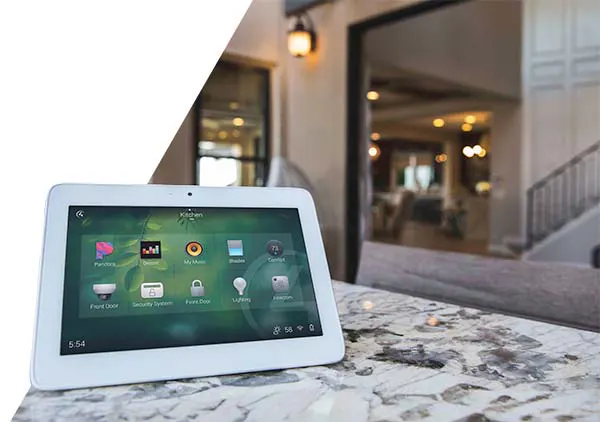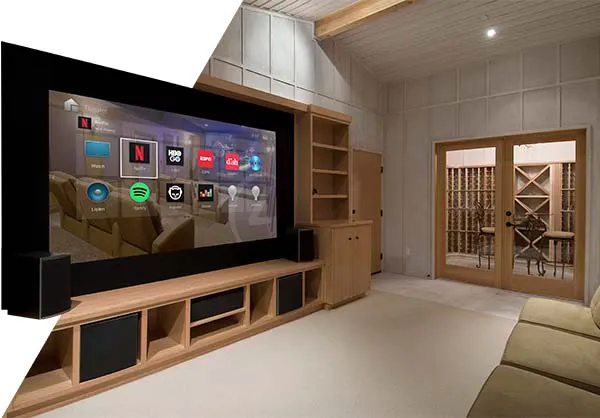 Audio Video & Home Theater
Go ahead, get your jam on.
Entertaining guests or just moving from room to room Martin Systems can set you up with a more ingenious audio system that will blow you away. Choose what to play, where to play it, and how loud throughout your whole home. Or, maybe you want to escape to the movies with a state-of-the-art home theater. We just don't install TVs and speakers; we consult, engineer, and design your personalized ultimate entertainment space.
Whole-Home WIFI & Internet Access
Never worry about WiFi again.
Say goodbye to dead spots, drop-offs, and buffering. The experts at Martin Systems can design and install a simple, secure and reliable system that will cover your entire home, even out by the patio or pool if you want. Now get a consistently strong signal for streaming, gaming, and working from every part of your home.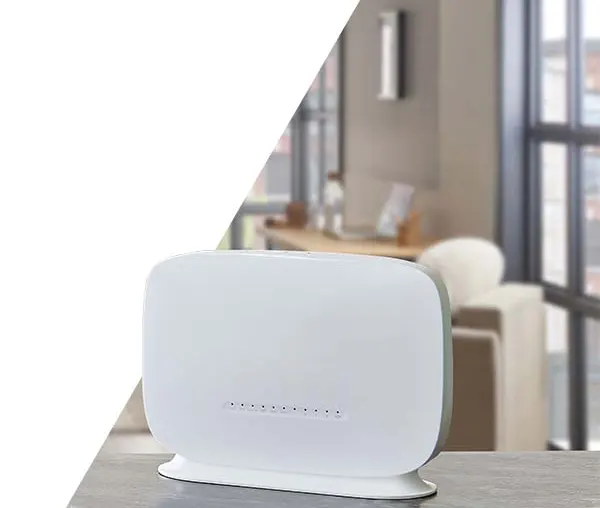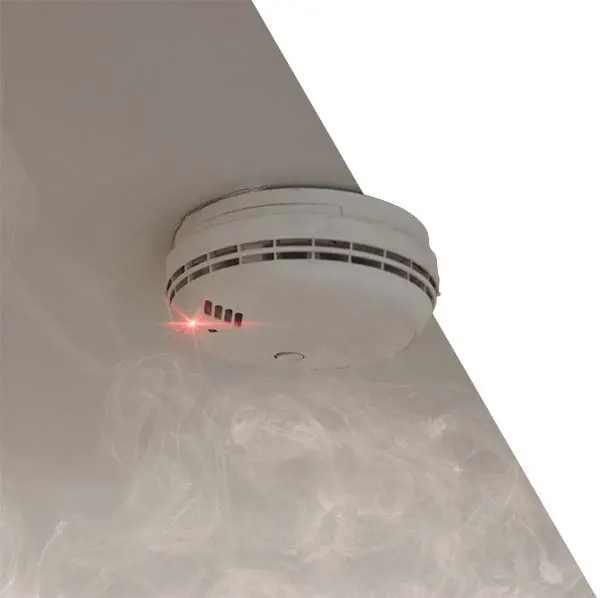 When seconds are critical we make sure you are protected.
Stay protected with a Martin Systems monitored fire smoke or carbon monoxide detector at home or away. Martin Systems provides expert installation, monitoring, inspection and service so you can rest easy.