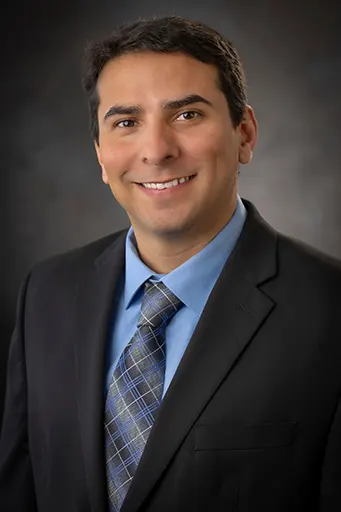 Green Bay, WI – April 17, 2023 – Martin Systems Inc., a leader in the security technology, fire, and life safety solutions industry, announced David Arrowood had been named Vice President of Finance. Arrowood moves into this newly created role as the company expands and grows. In his new role, Arrowood will oversee day-to-day financial activities and analyze data to make strong strategic organizational decisions and insight into new business opportunities.
"As the business continues to achieve growth and success in life safety and security, the financial operations demand more attention to detail," said Cory Peters, President of Martin Systems. We are committed to providing our customers the absolute best in life safety service, so we are excited to strengthen our organization with someone of David's ability and experience. Martin Systems has more than doubled our business in the past five years, becoming one of the largest security service providers in Wisconsin, and that certainly requires more financial knowledge and expertise to continue our growth." David is a proven leader with over 18 years of experience analyzing financial data for maximizing results." said Peters.
Said Mr. Arrowood, "I am excited to join a dynamic, innovated company where I can assist an already successful team in excelling and providing the best security and life safety technology," Arrowood said. "Martin System's recent growth allows me to utilize my experience to maximize company potential for continued success."
Mr. Arrowood was most recently with Schneider National, a leading transportation and logistics company, serving in leadership roles, including Import/Export Division Controller in Green Bay, Wisconsin.
 About Martin Systems:
 Martin Systems Inc. is a Wisconsin-based company with nearly 100 employees that offer a modern approach to security, fire, and life safety by simplifying complex technologies. Through a guided discovery process, it engineers compliance-based products and services that solve problems for its customers — helping them be better prepared and protected.