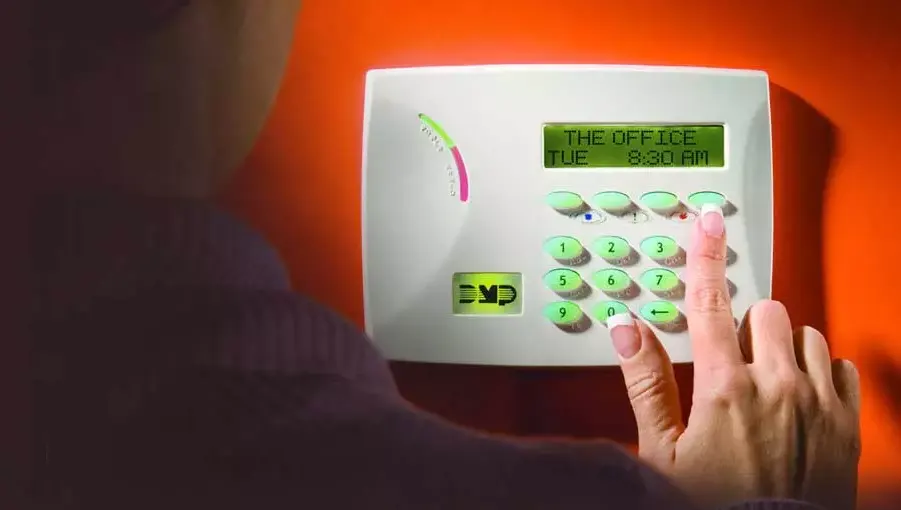 We Mean Business
The average costs of commercial burglaries in the United States is between $2,000 and $5,500 depending on the industry.  Martin Systems knows that protecting your business is a high priority. We understand that every business has different needs, which is why our alarm systems are custom designed for every job to provide the greatest protection.  We will work with you to develop an alarm system which meets your exact requirements before deploying an advanced intrusion detection system. A competent security alarm system will act as a strong deterrent to intruders, while alerting staff and police.
Martin Systems offers all levels of security alarm systems for your business, such as highly sophisticated monitored alarms systems using security cameras, smoke detectors and intrusion alarm systems.
We use the best alarm control equipment and detection devices, giving your system flexibility and ease of use. Our business intrusion alarm systems are custom-fit to protect small shops and large industrial premises and offices.
All new alarm installations are designed to adhere with the current intrusion standards. A risk assessment is also undertaken for all new intruder alarm installations to determine the insurance risk of the property. We can provide you with a full quotation to install a new alarm system, or to service and maintain an existing alarm system.
Motion Detectors
Using dual technology, infrared and microwave, motion detectors are ideal for commercial buildings and advanced enough to distinguish between humans and rodents, particularly important in warehouses.
Vibration & Glass Break Sensors
After you've locked up for the night our alarm systems can use vibration detectors fitted to walls, doors and windows to ensure that personnel are alerted at the earliest stages of a break in.
Door and Surface Contact Sensors
Detect unauthorized entry into your site with door and surface contact sensors which seamlessly integrate into alarm systems for needed protection and easy monitoring.
For a free no-obligation intrusion survey, or request a business intrusion and alarm system quotation, please contact us today.