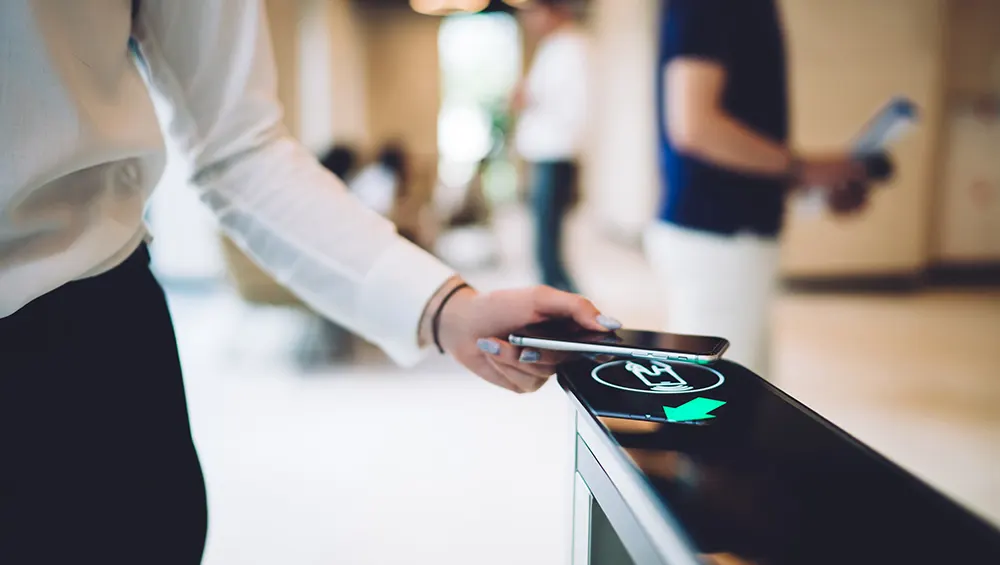 An Access Control Perspective from Martin Systems
Access control systems have become a fundamental requirement for businesses, institutions, and residential complexes across the globe. They act as the first line of defense against potential security threats, providing a proactive solution to safeguard the integrity of a given environment. As a renowned security integrator, Martin Systems has been at the forefront of developing and deploying effective and efficient access control systems, constantly evolving to meet the growing security demands in an ever-changing technological landscape.
The Necessity of Door Access Control Systems
At its most basic level, an access control system is designed to regulate who can enter a facility or specific areas within it. However, its role extends far beyond mere physical entry, it also helps maintain security over digital resources, protect sensitive information, and ensure regulatory compliance.
In an era where security threats are increasingly sophisticated, the need for comprehensive, flexible, and robust access control systems has never been more pressing. They are no longer a luxury but a necessity, playing a critical role in mitigating potential security breaches, limiting exposure to liability, and instilling a sense of safety and confidence among occupants or employees.
Martin Systems: Leaders in Access Control Installations
Martin Systems stands out as a leading security integrator, providing innovative and bespoke access control installations tailored to the unique needs of their clientele. With a keen understanding of the myriad of security challenges faced by businesses and institutions today, Martin Systems excels at crafting comprehensive solutions that offer robust protection without compromising on usability or convenience.
With Martin Systems, access control installations are not merely about fitting a one-size-fits-all system. Instead, they adopt a consultative approach, taking the time to understand the specific security needs and operational dynamics of each client. This detailed approach ensures that the installed systems are not only efficient and effective but also seamlessly integrated into the daily operations of the client's facility.
A Comprehensive Door Access Security Solution
Access control installations by Martin Systems offer more than just gatekeeping services. They also provide detailed usage data, enabling administrators to analyze access patterns, identify potential vulnerabilities, and make informed decisions on security policy and protocols. Furthermore, modern access control systems integrate seamlessly with other security measures such as surveillance cameras and alarm systems, creating a multi-faceted security solution.
One key offering by Martin Systems is the integration of biometric access controls, using features like fingerprints, facial recognition, or iris scanning. These technologies offer an additional level of security, reducing the risks associated with lost or stolen access cards and providing a reliable method of authentication that is extremely difficult to forge.
Future-Proofing Security with Martin Systems
As the world becomes increasingly digital and interconnected, the potential for security breaches evolves as well. Martin Systems is committed to staying ahead of these changes, leveraging the latest technology and best practices to ensure their clients' access control installations are up-to-date and capable of mitigating the newest security threats.
They are also dedicated to creating scalable solutions, allowing for easy upgrades and expansions as the client's needs change over time. This forward-thinking approach ensures that clients are not only protected now but are also prepared for the future, creating a long-term security solution that adapts and grows with their needs.
In conclusion, the importance of access control systems and installations can't be overstated. With the steady rise in security threats and the growing need for comprehensive and robust security measures, services like those offered by Martin Systems are more critical than ever. By providing tailored access control installations and ongoing support, Martin Systems stands as a stalwart ally in the pursuit of a secure and safe environment.
Get a quote from Wisconsin's #1 provider in access control systems!
Access Control System Reviews
"This was my first experience using Martin Systems for access control and security cameras. The team did an awesome job on my new facility project."
Mark
Nestle
Appleton, WI
✪✪✪✪✪
"We recently updated our door security system and are very pleased. Martin Systems was instrumental in helping us decide what we needed, and the techs did a great job installing. They were very helpful and considerate of our normal workday. We had a small issue, and they were back ASAP to help us through it. Very, very pleased! Thank you."
"As a member of NWTC's IIT team that manages the Genetec system prior to having Martin Systems as our integrator I have been very happy with the change to Martin Systems. Prior we had numerous issues with the Genetec system and Martin Systems team has provided us great support and got our system running great. The sales team is always prompt in answering our requests and has even looked into other products to improve our system. At NWTC we were one of the first businesses with access to the Genetec key management system and were provided access to the Genetec development team to provide insight. We ended up implementing the key management system and Martin was great in getting is setup and getting staff trained."
Jeremy
Northeast Wisconsin Technical College
Green Bay, WI
✪✪✪✪✪
"Martin Systems installed our building access control system, including turnstiles we completed ahead of schedule. Good job Martin Systems!"
John
KS Kolbenschmidt
Marinette, WI
✪✪✪✪✪
"[Removed Name] came in to help. Our needs changed when he came on site but was able to work with our IT person and come up with a plan. He also looked at our door issue that didn't have a latch and worked with [Removed Name] and myself to come up with a plan."
Rick
Green Bay Packaging
Green Bay, WI
✪✪✪✪✪
"The installers were good to work with and were very helpful in programming our computers and cellphones, and very patient in training us in the use of the door lock and video systems. Also, anyone else that I contacted at Martin Systems was very helpful."
Bob
First Covenant Church
Iron Mountain, MI
✪✪✪✪✪
"We have used Martin now for two separate installations, one a security door system and a fire monitoring system. We are very pleased with both. The cost was reasonable, in fact we will be saving quite a bit of money with the fire monitoring system. They are great when it comes to answering question. We will definitely recommend them."