A Day of Aim and Ambition with the Packers – Raised$52,875
Shooting for a Cause
The primary goal of this event was to raise funds for Curative Connections. This commendable organization has assisted individuals with aging, dementia, brain injury, and disabilities for over 75 years. Their mission is to provide individualized, person-centered programs that help over 1,200 people weekly, offering services from training and employment to brain wellness and rehabilitation.
The event was a resounding success, with nearly $53,000 raised for Curative Connections. This significant contribution will undoubtedly make a difference in the lives of many, furthering the organization's mission and impact.
A Day with the Legends
The presence of several Packers alumni made the day even more special. Legends like Willie Buchanan, Chester Marcol, Frank Winters, Lynn Dickey, Dave Robinson, and many others graced the event. Participants had the unique opportunity to shoot alongside these football greats, making it a day of both competition and camaraderie.
A Community Coming Together
Businesses, fans, and community members formed teams of four to participate in this annual event. The day was meticulously planned, starting with registrations, then celebrity introductions, the sporting clays course, and culminating in a lunch, silent auction, presentation, and awards ceremony.
Martin Systems was proud to be a part of this community effort. The entire experience was truly unforgettable, from shooting clays with Packers legends to knowing that our participation was contributing to a noble cause.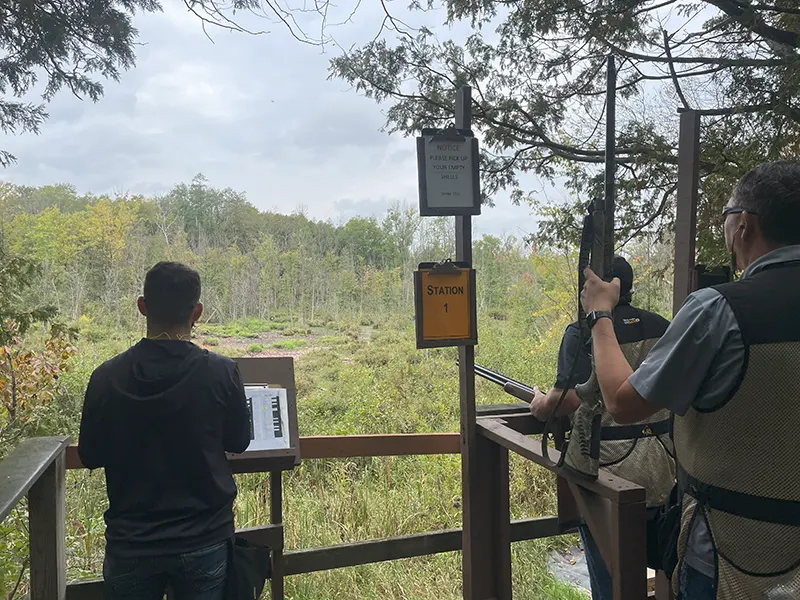 Together, We're Making a Difference, One Shot at a Time.
As we reflect on the event's success, we're reminded of the power of community and the difference we can make when we come together for a shared purpose. We're already looking forward to next year's event and hope to see even more participation and funds raised for Curative Connections.
A heartfelt thank you to the Green Bay Packers for organizing such a meaningful event and to everyone who participated, donated, and supported this cause. Together, we're making a difference, one shot at a time.
For more information about Curative Connections and how you can support their mission, visit www.curativeconnections.org.