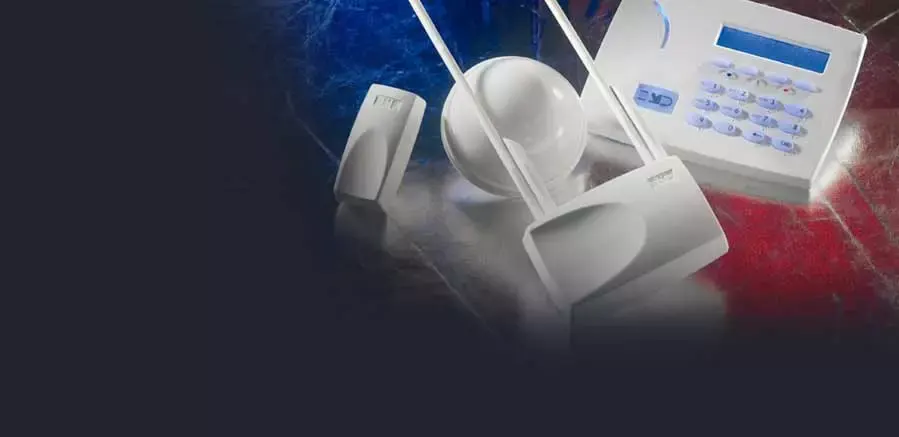 The concept of an intrusion alarm is to prevent a potential burglary at your house, and to an extent, it also works as a threat. If your house is equipped with an alarm system, then your house is less likely to be targeted. A burglar does not want any attention; they just want to break-in, with as little hassle as possible, take whatever they want and then go on to the next house. If the burglar triggers an alarm system, it could ruin their entire day since loud noise is their main nemesis.
House Alarms
Our burglar alarms are professionally designed and installed to suit your lifestyle. Multiple codes for family and friends let you control who can enter your home and control your home security system. If you have pets and want to give them freedom to certain areas, this can be built into the design of the home alarm system. Technology allows us to install hybrid alarms where we can hard wire the alarm or install it using wireless equipment, or a combination of both.
In the House Internal Intrusion Alarm
The intrusion alarm will provide a very loud audible warning inside the home.
Door & Window Contact
These sensors are used when detecting the opening of a window or door is required. A magnetic sensor comes in two parts – a magnet and a contact.
There are two basic types:
FLUSH TYPE
Designed to be unobtrusively sunk into a wooden door or window frame.
SURFACE TYPE
Intended for use where sinking the sensor would be inappropriate.
(Example – metal and composite doors and windows.)
Motion Detection
Passive Infra-Red sensors detect movement of heat, by looking at the room in Infra-red. The detector lens splits the room into 10+ areas; any movement of heat between these areas will cause activation.
Window Shock Sensors
Detects shocks or vibrations, and is used to detect an attempted break in by forced entry.
Glass Break Sensors
Detects the breaking of window or door glass.
Driveway Sensors
Driveway sensors have separate transmitter and receiver units, and movement is detected by something crossing the beam created between the units.
Panic & Duress Buttons
Deliberately operated by a push button and reset via a key, this device is used to activate the alarm at any time, whether the control unit is switched on or off.
Residential Alarm Monitoring
Martin Systems knows how critical a fast and reliable response is when your business is at risk.  This is the reason we offer 24 Hour security system monitoring services that our customers can depend on.
UL-Listed central monitoring station exceeds redundancy requirements
Five Diamond certified by the Central Station Alarm Association (CSAA)
Every dispatcher is certified for emergency response and customer service
24 hours a day, 7 days a week Alarm Monitoring
Interested in Alarm Monitoring?  Contact us today.