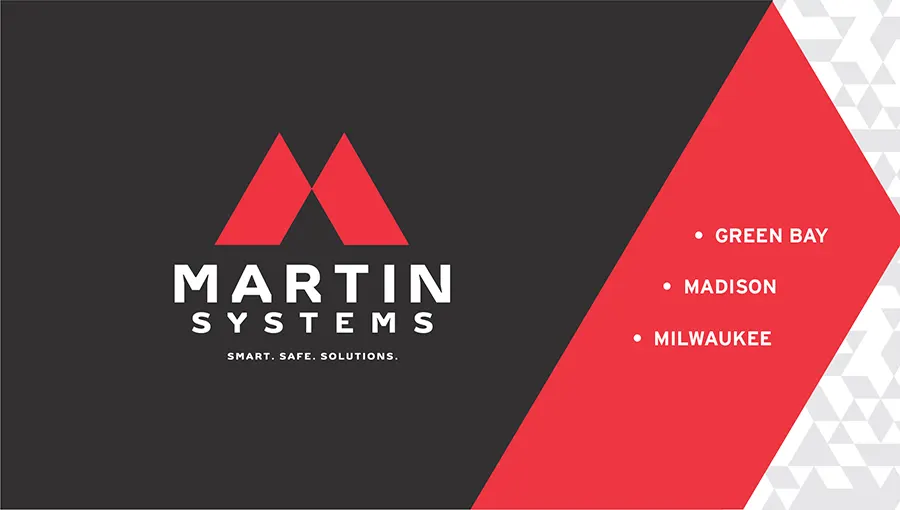 Wisconsin's trusted life safety and security technology company establishes itself as an industry leader.
Martin Systems, Inc. is excited to announce the acquisitions of fire protection and life safety companies, Systems Plus of Wisconsin LLC. (Madison)., and Enterprise Fire and Security, Inc. (Milwaukee). With the completed acquisitions, along with its existing Green Bay location, Martin Systems now has more than 8000 customers — solidifying its position as the leader in security technology, fire, and life safety solutions in the state of Wisconsin.
Building on the evolution of its technology offerings, Martin Systems, Inc. has elevated its look with new branding that better reflects its more modern products and services available to its customers. This week, expect to see Martin Systems' new logo and tagline ("Smart. Safe. Solutions") along with a new look for yard signs, windows decals, and service graphics. In the coming weeks, you will see a freshly redesigned website, vehicle graphics, signage, and billboards.
"Martin Systems has grown beyond our initial humble beginnings from 50 years ago. With a new brand look, our company is better equipped to showcase its services, sectors and customers now and well into the future." Michael Martin, President of Martin Systems.
About Martin Systems:
Martin Systems Inc. is a Wisconsin-based company with nearly 100 employees that offers a modern approach to security, fire, and life safety by simplifying complex technologies. Through a guided discovery process, it engineers compliance-based products and services that solve problems for its customers — helping them be better prepared and protected.