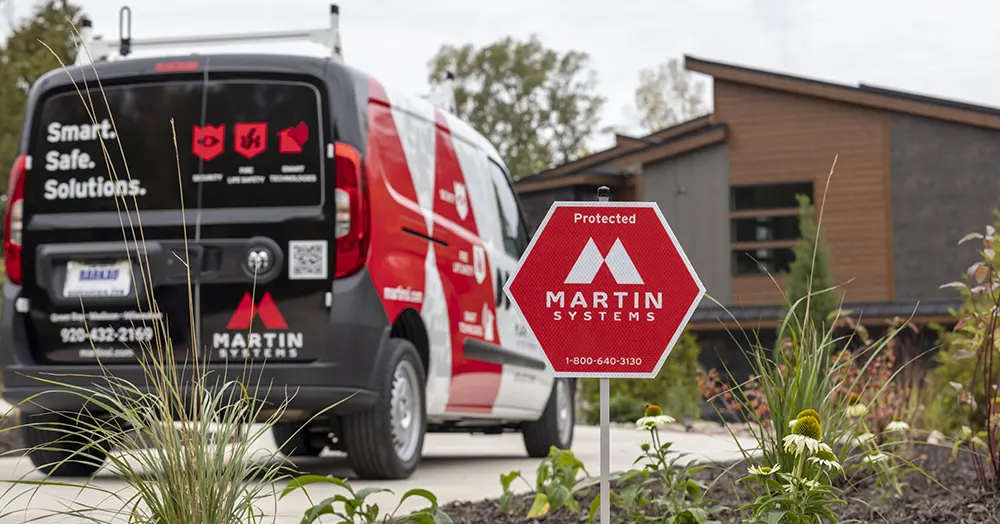 Martin Systems – Eastern Wisconsin's Home Alarm Monitoring Experts
Home is often our sanctuary, where we feel safe and secure. However, ensuring our home remains that way requires some proactive measures. One such step is investing in a monitored home security system. In today's world, a basic security system is no longer enough to guarantee peace of mind. This blog post will explore why monitored home security is essential to protecting your home and family.
24/7 Home Alarm Monitoring:
The most significant advantage of a monitored home security system is that it is monitored around the clock. 24/7 alarm monitoring means that regardless of where you are or what time it is, someone will always be watching your home. With a team of professionals ready to respond to any alarm, you can have peace of mind knowing that your home is always protected.
Quick Alarm Monitoring Response Time:
A monitored system connects directly to a monitoring center, immediately addressing alarms. In the event of a break-in or other emergency, the monitoring center will contact the appropriate authorities and homeowners, enabling them to respond quickly and efficiently. This rapid response can make a significant difference in mitigating potential damage, loss, or injury.
Deter Criminals:
The presence of a monitored security system can act as a deterrent to potential burglars. Criminals are less likely to target homes with visible security measures such as alarms, cameras, and a Martin Systems yard sign and window decals. Knowing that a monitored security system protects a home can help prevent a break-in before it even occurs.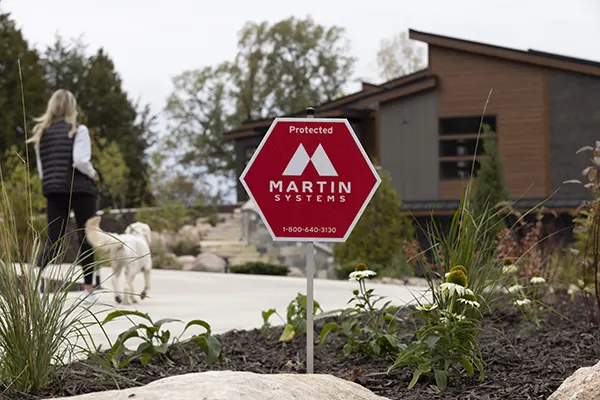 Lower Home Insurance Premiums:
Many insurance companies offer homeowners discounts for investing in monitored security systems. The discount is because monitored systems are more effective in preventing theft and damage, reducing the risk to the insurer. As a result, you can lower your home insurance premiums which saves you money in the long run.
Remote Access and Control:
Modern monitored home security systems often come with smart home integration, allowing you to control your security system remotely. This integration means you can arm or disarm your system, view live camera feeds, and receive notifications for security events. This level of control and access can provide you with peace of mind and greater flexibility when managing your home's security.
Fire and Carbon Monoxide Monitoring:
In addition to deterring burglars, monitored home security systems can include fire and carbon monoxide detection. These features can save lives by alerting the monitoring center and emergency services in case of a fire or gas leak. This added layer of protection can make a significant difference in an emergency, safeguarding both your home and your family.
Conclusion:
Investing in a monitored home security system is vital to protecting your home and family. With 24/7 alarm monitoring, rapid response times, deterrence of criminals, potential insurance discounts, remote access, and added protection from fire and carbon monoxide, there are countless reasons to make this vital investment. Safeguard your sanctuary by choosing a monitored home security system that suits your needs and enjoy the peace of mind it provides.
Martin Systems Home Alarm Monitoring Reviews:
"This experience was so very positive. Since I was leaving another monitoring company and owning a very aged system, I was assuming that I would be told that I would need to purchase a whole new system.
Upon calling Martin I was treated as a very important customer and set up with a salesperson the same day.
The technician arrived and worked with me allowing me to continue using my current system and not incurring a great deal of cost.
[Removed Name] arrived and inspected the whole system and showed true professionalism.
This was such a great experience!
Thank you all very much."
"Martin has provided security for our home in Allouez and now our condo on the Fox River for at least 10 years. We have never had a bad experience. The system is nearly flawless and the monitoring center is amazing. In the rare instance there is an issue, they promptly respond and schedule a service call very quickly. We would never consider switching to a company that is not local."
"The technician was very efficient and changed the monitoring from phone to internet as well as doing an inspection of the system. He kept me informed regularly on his progress."
"Since I am a part-time resident in Door County, Martin and I have established a good relationship to have my security alarm checked and serviced, even when I am not in residence. It gives me peace of mind that the unit is monitored and attended to by carefully screened technicians who are in contact with me, both before and after the service call.
[Removed Name} was courteous and specific about the tests he administered: All is well. Good to know from a distance!
My thanks to a reliable and appreciated staff at Martin!"
"I find everything to be working well. The installation was very professional.
Thanks for the great job!"