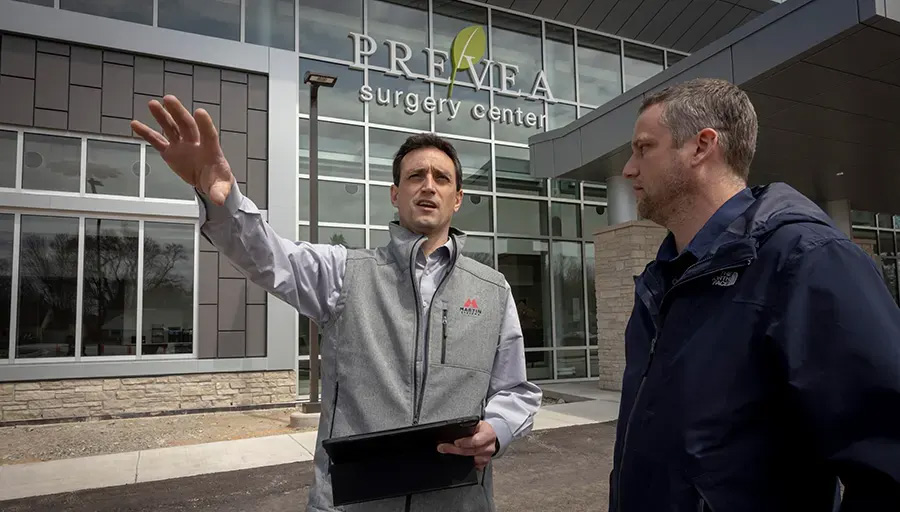 Cory Peters, Martin Systems President, and Tim Hockers, Prevea Health Facilities Manager, discuss final project details outside the new surgery center in Green Bay, WI.
Founded in Green Bay, Wisconsin, in 1996, Prevea Health provides high-quality primary and specialty health care in 80+ locations across Wisconsin. For 25 years, Prevea has entrusted their building security and technology needs to Martin Systems. During this time, the teams at Prevea and Martin have established a personalized relationship and equipped Prevea's facilities with leading edge access control, camera, security, and lockdown systems to ensure the safety and security of their patients and staff. Their close working relationship allows Prevea to call on Martin for instant support whenever an issue with one of their systems arises.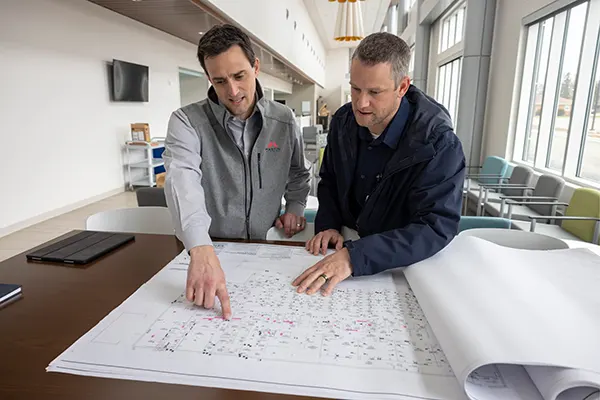 Martin's standard policy is reviewing plans and double-checking project details toward completing the job.
"Ensuring Prevea's health centers are safe and secure is a task we take very seriously at Martin," says Cory Peters, President at Martin Systems. "Over the years, we have worked closely together to integrate the latest technology into their clinics across Wisconsin."
In 2021, Prevea Health embarked on a new challenge – the development of a state-of-the-art surgery center in Green Bay, Wisconsin, which would need to meet specific life safety requirements and certifications to achieve accreditation. Based on their history of working with Martin Systems and the close relationship they had established, the team at Prevea was confident that Martin would be the right partner for the job.
Prevea Health Facilities Manager, Tim Hockers, began working with Martin Systems President, Cory Peters, to identify the appropriate security and safety systems, and Senior Engineer-Manager of Fire & Life Safety, Jason Karnz, scoped out the fire prevention and protection needs. Altogether, the facility required detailed planning for the installation of several complex systems including badge access control, camera monitoring, security with motion detection, fire protection and emergency nurse call stations. Cory and Jason worked with the Prevea team to recommend the appropriate product mix for the surgery center.
Through meetings with the project architect and general and electrical contractors, the teams came together and worked hand in hand to identify the location and electrical needs for each system component. As the project progressed, Martin Systems Lead Engineer, Bryan VanBeek, joined the team to manage on-site installation in coordination with Tim, Cory, and Jason. Open and continuous communication between the Prevea, Martin and contracting teams was critical to keeping everyone informed about changes or new requirements. This would ensure that, if needed, additional materials or products could be sourced, and the installation could be scheduled to deliver against the overall project timeline.
"Based on our relationship with Martin, it was really a seamless process. Martin was there throughout the build process and stayed involved in job site meetings", says Prevea facilities manager, Tim Hockers. "I knew I could call on Martin at any time if something unexpected popped up."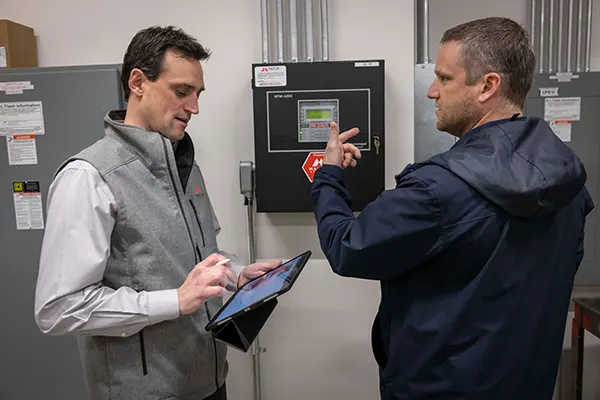 Understanding the Notifier by Honeywell fire protection system.
One of the most complex aspects of the project involved a set of specialized doors separating the sterile surgery corridor from the rest of the facility. These doors required integration of four components: badge access, handicap push button access, delayed egress, and fire alarm drop (to unlock the doors in the case of an emergency).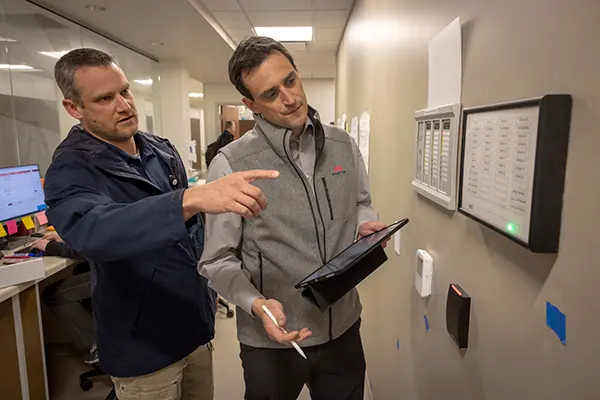 Testing nurse call system by Cornell.
"Integrating all of these components correctly was one of the most challenging parts of the project" according to Bryan VanBeek, Martin's engineer.
Overall, the Prevea Surgery Center included the installation of a Notifier by Honeywell fire system, a Keyscan access control system, a DMP security system with motion detection, an Axis Communications camera system along with a nurse call system by Cornell. Many of these systems – such as the fire, security, and access control systems – also required a degree of custom integration to operate properly in various scenarios. Though Martin utilizes a range of products, the engineers selected this product mix based on the needs and goals of the client.
Martin Systems CEO, Michael Martin says "Our relationship with Prevea and other clients is truly unique. We aim to cultivate genuine partnerships with a focus on doing what is right for our customers. We enable our employees to be proactive and exceed client expectations at every turn. Clients like Prevea really appreciate the value that comes with that."
Both teams agree that working together has been a great experience. Upfront planning and detailed execution resulted in a project that was completed on time and on budget. The Prevea Surgery Center in Green Bay, Wisconsin met all accreditation requirements and had its ribbon cutting in June 2022.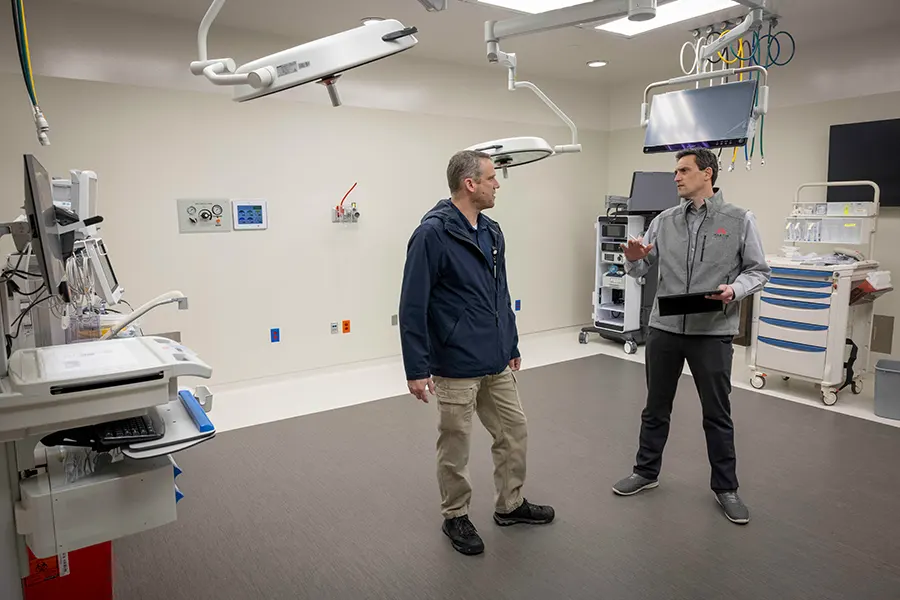 Tim and Cory chat about complex system integration for critical safety in the sterile surgery room.