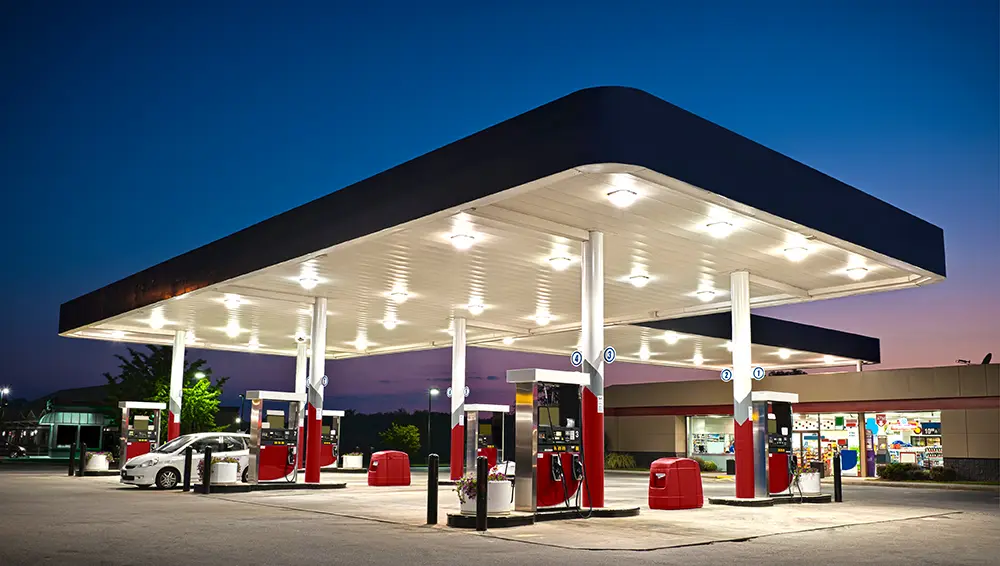 Convenience Stores and their Security System and Fire Protection Needs
Convenience stores are a staple in many communities, providing quick and easy access to essentials such as food, drinks, and other household items. These stores are often open 24 hours a day, making them vulnerable to theft and other criminal activities. As a result, store owners must implement a comprehensive security system that includes fire protection to keep employees, customers, and the store's assets safe.
The importance of protecting your property and assets from theft, fire, and other potential threats cannot be overstated. Whether you own a single gas station or are responsible for a chain of convenience stores, you will need a security and fire protection partner you can trust. That's where Martin Systems comes in.
We have worked with Wisconsin's convenience stores at Martin Systems since 1974. We greatly understand the importance of working with owners and operators and providing security systems and fire protection solutions that work effectively and are affordable.
Security Measures
Surveillance Cameras: Installing security cameras is one of the most effective ways to deter theft and other crimes. The cameras should be placed strategically throughout the store, including the cash register area and entrance/exit points.

Alarm Systems: An alarm system can alert the authorities during a break-in or theft. It can also be used as a warning for employees in an emergency.

Intrusion Alarm – Alerts authorities when a glass-break sensor, motion sensor, IR sensor, or contact sensor/switch is triggered. 

Panic Button – A button pushed by an employee to alert Authorities and usually mounted under a desk/counter or wall. We are finding that more convenience stores are requesting pendants so that night employees can wear them when they exit the counter area.  

Activation Button – A button that is wall-mounted with a lift cover. These are preset for general emergencies and can be customized. Examples – Police Button, Sending a text message through your notification system, evacuation alarm

Access Control: Implementing an access control system, such as card readers or biometric scanners, can help restrict access to sensitive C-Store areas, such as the back room or the cash register.
Fire Protection Measures
Fire Alarms: Fire alarms are critical in alerting employees and customers of a fire, giving them time to evacuate the building. Small retail store owners should consider installing smoke detectors and sprinkler systems to help contain and extinguish a fire.

Emergency Exits: Convenience stores should have clear and well-marked emergency exits, allowing employees and customers to evacuate the building in the event of a fire quickly.

Fire Extinguishers: Fire extinguishers should be placed in visible locations throughout the store and regularly checked to ensure they are in working order. Store employees should be trained on how to use fire extinguishers in case of an emergency.
In conclusion, gas stations are a vital part of many communities, and it is the responsibility of store owners to ensure the safety of employees, customers, and the store's assets. By implementing comprehensive security and fire protection measures, store owners can help prevent theft, reduce fire risk, and ensure that their customers have a safe shopping experience. When you work with Martin Systems, you are not alone; our team can help you through the process.
Why Martin Systems
Here are just a few reasons why you should work with Martin Systems for all of your security and fire protection needs:
Convenience Store Expertise: We have been protecting convenience stores since 1974. Our experienced professionals have the knowledge and expertise to provide you with the best security and fire protection solutions for your specific needs. Whether you need to install a new alarm system or upgrade your fire protection equipment, we have the skills to get the job done right.

Reliability: Our company is committed to providing reliable, high-quality security and fire protection services. We use only the best equipment and materials to protect your property 24/7. Our team is available 24 hours a day, 7 days a week, to respond to security or fire-related emergencies.

Customized Solutions: Most gas stations have a similar layout; however, many have unique needs and require a personalized security and fire protection plan. Our team will work with you to design a tailored solution that meets your specific needs and budget.

Cost-effective Solutions: Our company offers cost-effective security and fire protection solutions that won't break the bank. We work with you to find the best options that meet your needs while staying within your budget.

Quality Customer Service: At Martin Systems, customer service is just as important as the quality of our security and fire protection solutions. We take the time to listen to your needs and concerns and are always available to answer any questions that you may have.