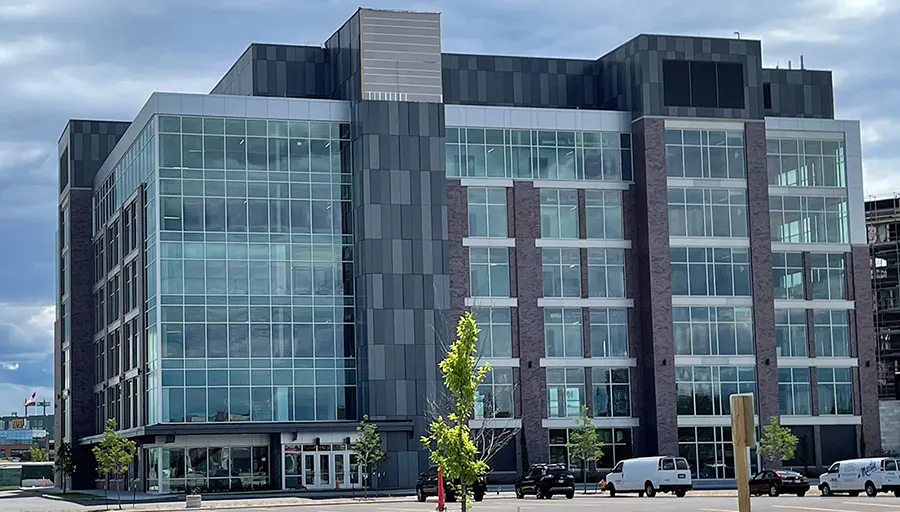 Technology moves fast, and it pays to have a partner who is an expert in it. Many times potential security concerns and costly issues can be solved before the project even kicks off. This is one of the things Joe Gegare from Commercial Horizons is so excited about when teaming with Martin. Martin Systems worked with developer Commercial Horizons on the US Venture Center in the historic Titletown District next to Lambeau Field.
Listen to how Martin's innovative thinking, problem-solving ability, and modern technology came through on this project and works each and every day for the office tenants of the US Venture Center. The office building, located along Lombardi Avenue on the west end of Titletown, is a seven-story tower. It consists of approximately 150,000 square feet of class A premium office space. Martin provided property technology throughout the office complex, including parking garage access control, building access control, video surveillance, and life safety fire protection.
Martin Systems Inc. is a Wisconsin-based company with nearly 100 employees that offers a modern approach to security, fire, and life safety by simplifying complex technologies. Through a guided discovery process, it engineers compliance-based products and services that solve problems for its customers — helping them be better prepared and protected.